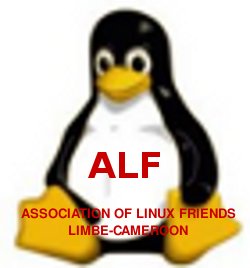 What is the Association of Linux Friends?
The Association of Linux Friends is an institute of free computer training programs. It is a Cameroon-based organization, founded in 2006, promoted by REVAMP, work with OLPC. The Association of Linux Friends is recognised with authorisation (No.639/G.37/D.14/1/VOL10/185/BAPP of 27 October 2008) with partners in Switzerland. The head quarter is in Limbe, Cameroon, and has branches in other parts of the country such as; Bamenda, Yaounde, Kribi. Our aim is to empower the youths, especially the underprivileged. This is done through training, we help young boys and girls not only to have computers for themselves, but to make them know how to use it. We offer courses such as web-page design (html), Database (Mysql), Programing (PHP), Maintenance of Low power computers, and Office programs such as Words (writer), Excel (spreadsheets), Power point (impress).
There is also an Internet section where students do research. The Association has been existing since 2006 with Ngainku Chanceline as president and coordinator of the Association. So far the Association has recorded many successes such as having good materials to teach, graduated five batches of students, celebrated the International Software Freedom Day since 2007, had seminars and teachings with University students of Dschang, Yaounde I and Campus I University in Douala, had good and qualified trainers such as Ruben Untereger, Andreas, Ngainku Pauli Chanceline and Michel Pauli from Switzerland.
Also the Association has for each year more than three visitors from Europe, we have people like Eric who visited and support the school materially and financially, Hanes, Ueili and many others. The Association appreciate all effort and support. We have started the training in Cameroon, we need your support to move on to other countries, to improve the life of Africans, some of them already have computers but can not use them, we need to give them the training.
here you can insert your comment
---
---
wow! i love it, it is a great work and it will help Cameroonians a lot, pray our Cameroonians parents send their children so that they can be empowerd
---
Belle initiative mais votre site n

---
the association is working very hard
---
c\

---